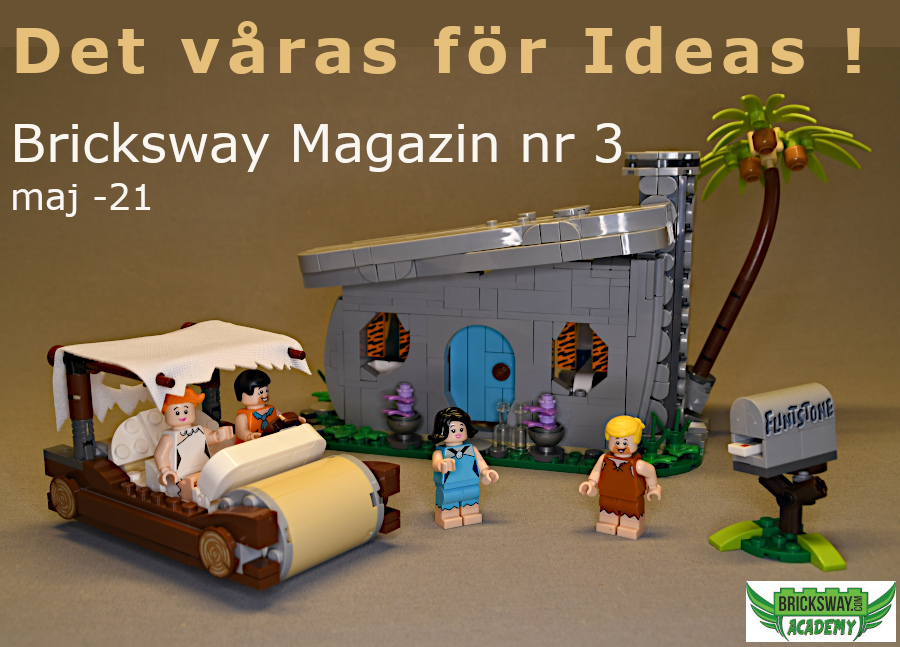 Ideas är Legos entusiastprojekt där fans kan publicera sina bidrag och efter omröstning få dom producerade som officiellt Legoset med en provision. Länge har man sagt att det bästa är att undvika byggen som baseras på andras licensierade produkter. Senaste seten visar på motsatsen med Nalle Puh (2020) och 123 Sesam Street (2021). The Flintstones, set 21316 från 2019 innehåller 732 bitar och 4 minifigurer.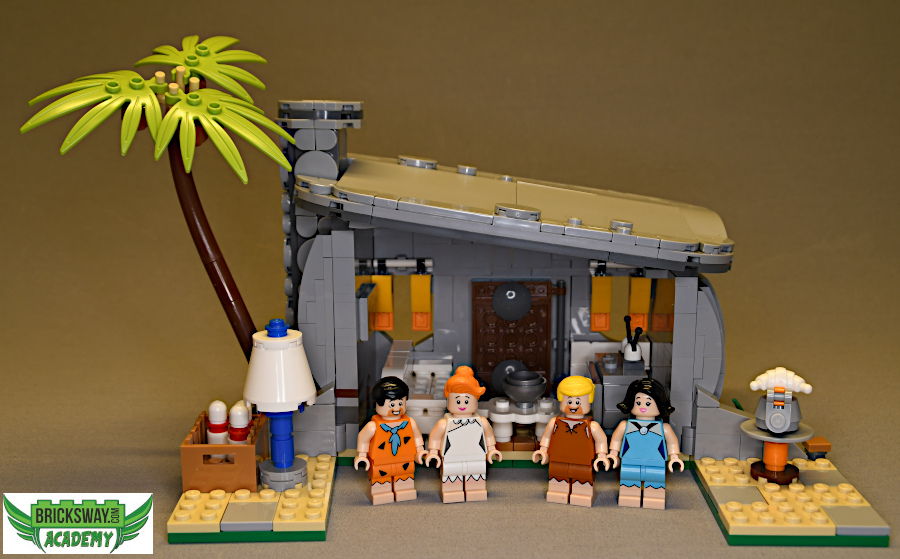 STAR WARS: MAY THE FOURTH BE WITH YOU!
Alla Star Wars fans ser fram emot högtiden som syftar på frasen May the force be with you, som infaller den 4e maj. Droid Commander set 75253 från 2019 i serien Boost blev aldrig någon hit som helhet, betyg 3 av 5 på Legos hemsida, men denna R2-D2 version är riktigt snygg. Just R2-D2 är ju högaktuell med tanke på att nyreleasen av UCS-versionen är årets nyhet. Den ser lovande ut och säkert något Bricksway kan återkomma med. Årets GWP i samband med MAY4th är Tatooine™ Homestead vid köp över 915 kr, om man t.ex. köper nya R2-D2 set nr 75308.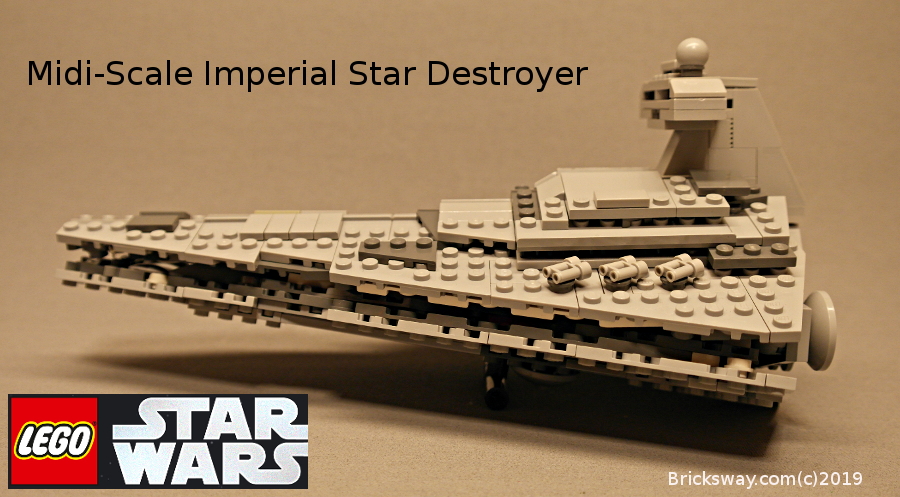 En utlovad kommande GWP, som i mina ögon är mer intressant, är en nyrelease av Midi-scale Imperial Star Destroyer. GWP betyder fritt översatt gåva på köpet, och när denna dyker upp får vi se. På bilden 8099 från 2010 med 423 bitar.
Månadens CITY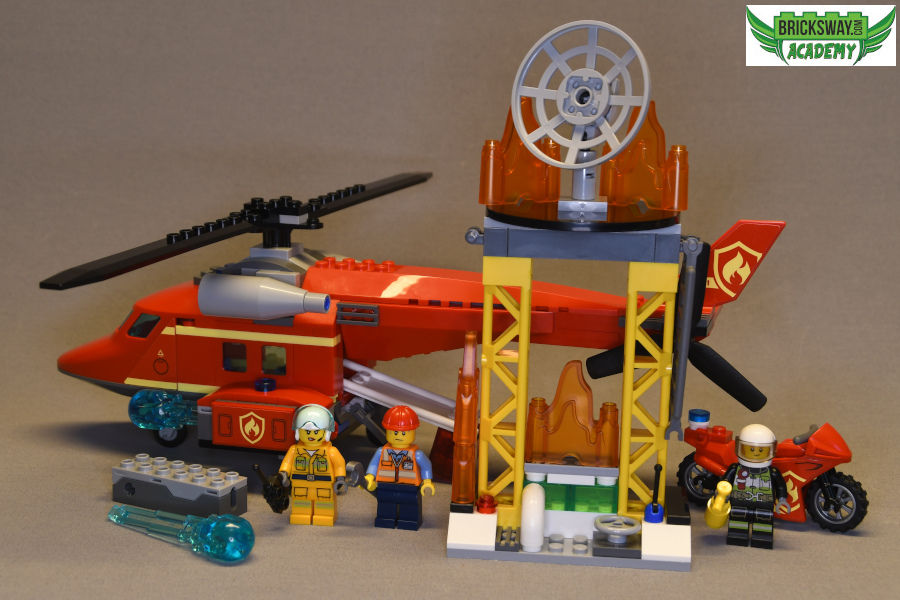 Fire Rescue Helicopter set nr 60281. Innehåller Projectile Launcher, Large Spring Shooter som kom året innan och helt nya Trans-Light Blue Projectile Arrow, Large Round End (Water). (främst i bild till vänster). Denna funktion blev min sons favorit och tanken är att man ska "släcka" eldarna Trans-Orange Wave Rounded 1 x 4 with 2 Studs on Ends (Flame, Rock) vilka också är nya för året. Helikoptern kan precis lasta en bår med patient. Lekvärdet anser jag vara högt. Legos pris 399 kr.
SPEED CHAMPIONS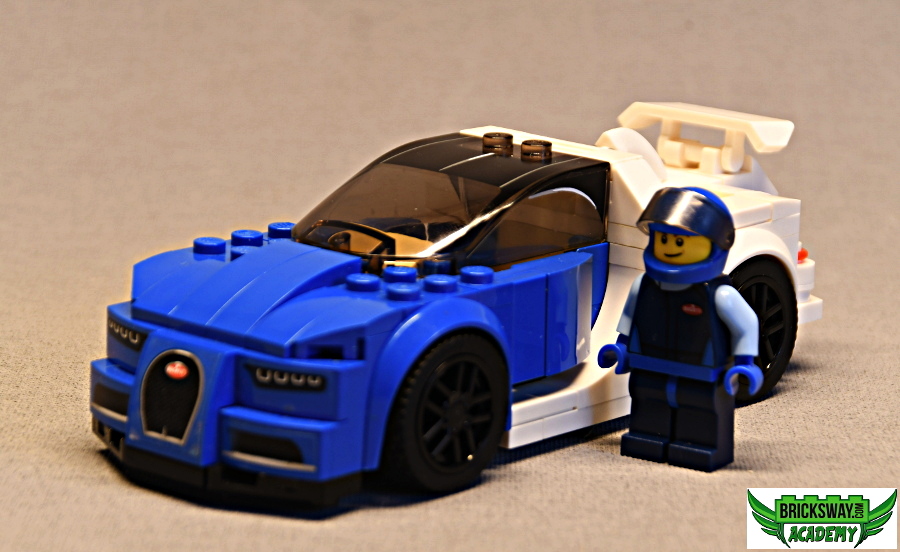 En enligt många ratad modell inom Speed Champions var Bugattin. Den fick senare en renässans när den kom som supercar i Technic. Själv gillade jag den från början och gjorde ett antal versioner i olika färger. Bugatti Chiron blå/vit version [MOD] och Bugatti Chiron svart version [MOD]
Månadens blåljusMOC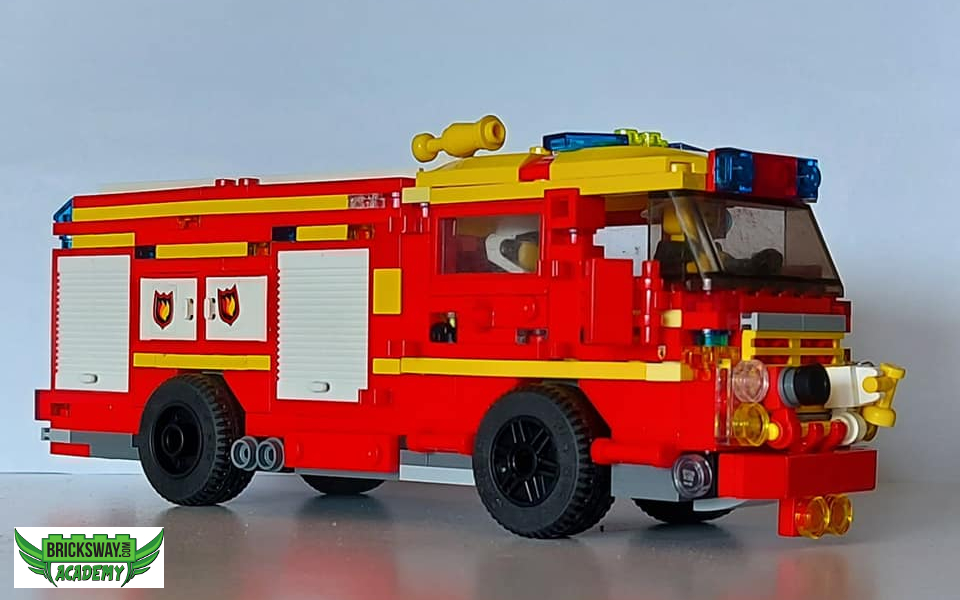 Lego City, en blandning av två olika haveribilar. Ett eget bygga mixat av Halmstads- och Jönköpings flygplats haveribilar byggt av Jesper. En haveribil är en brandbil i första hand avsedd för släcknings- och räddningsarbeten vid flyghaverier.
Månadens RETROMODELL
Shell Tanker Truck är från tiden när lego var enkelt och bitarna alltid tryckta. Den här modellen består av 35 bitar och kom 1970. Set 621-2. (I Bricklinks system har denna modell en tilläggssiffra (-2) som visar att det finns en annan modell med samma nummer. Den modellen är Police Car som kom åtta år senare men fick tilläggsiffra (-1)).
Månadens TECHNIC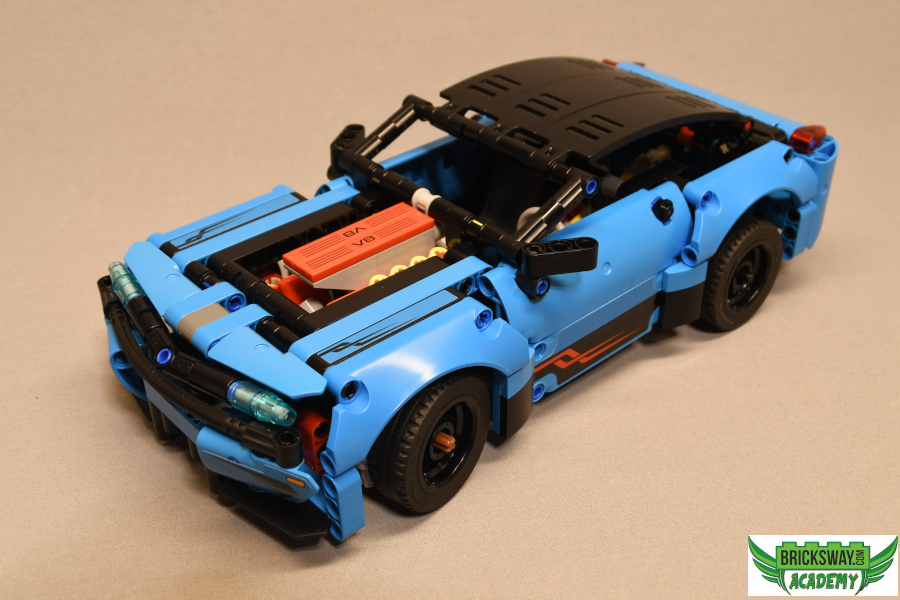 Bil med fungerande styrning och V8-motor med kolvar. Fler bilder på Car Transporter 42098, där den ingår. Från 2019.
Ansvarig utgivare samt text och foto: Per-Olof Rhodin (c)2021
där inget annat anges. allt material skyddat av upphovsrätt.