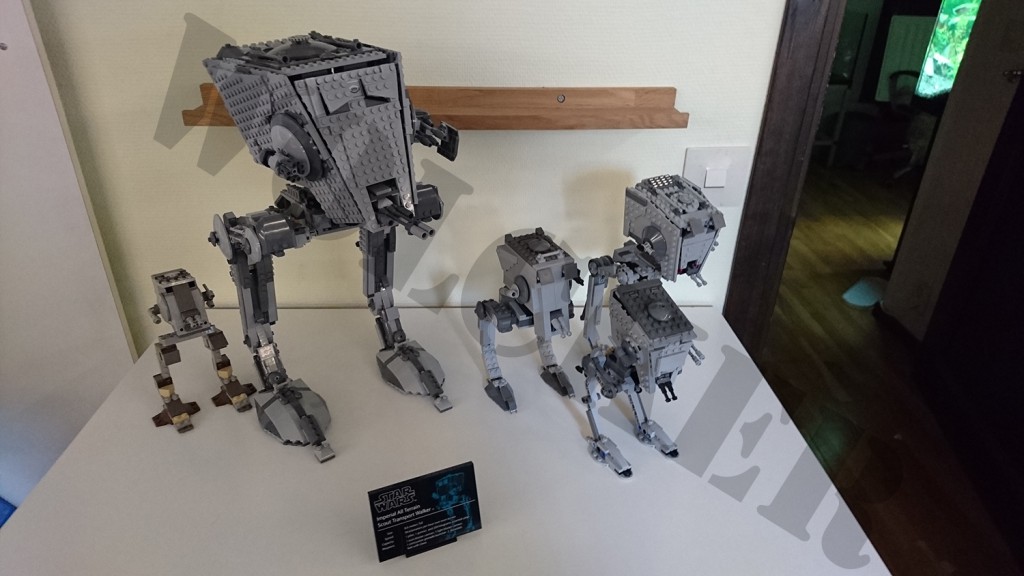 Med anledning av ett nytt Legoset av Star Wars AT-ST följer här en jämförelse mellan tre av versionerna. Det har kommit flera set genom åren, både en UCS (Ultimate Collector's Series), flera minivarianter (planetsetet och polybags), en i Battle of Endor 8038 och nu kommer den tredje varianten som är gjord i mellanstora klassen. I denna post kommer jag gå igenom lite skillnder mellan AT-ST 7657 ifrån 2007, Battle of Endor 8038 ifrån 2009 och AT-ST Walker 75153 ifrån 2016. Jag har hoppat att ta med Imperial AT-ST 7127 ifrån 2001 och Imperial AT-ST – UCS 10174 ifrån 2006.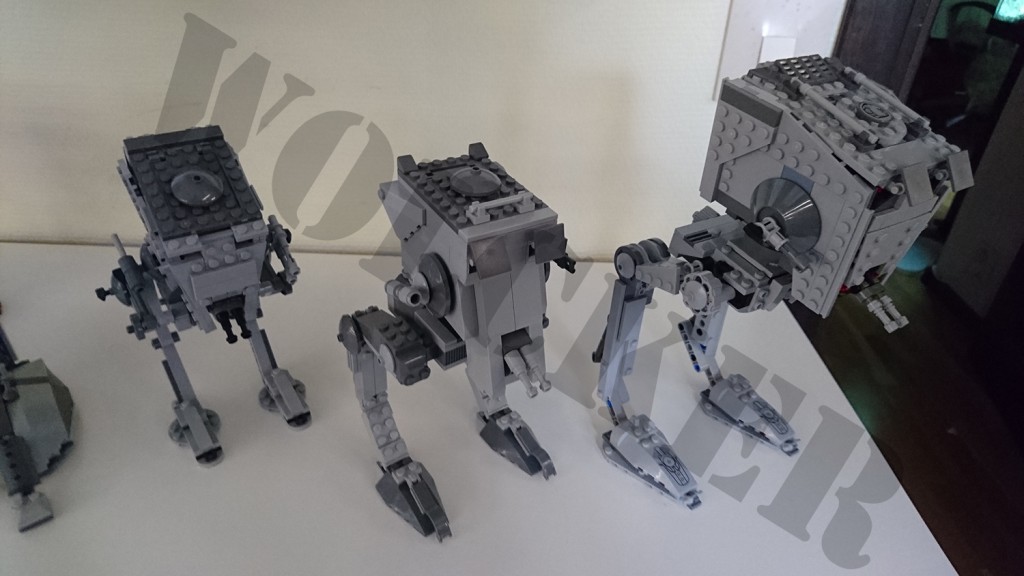 Jag skall försöka göra en bedömning om vilket set jag gillar mest och förhoppningsvis kommer det en förklaring till varför också.
Vill först säga att det finns en del skillnader mellan byggerna. Det är inte så konstigt då det har gått flera år mellan dom.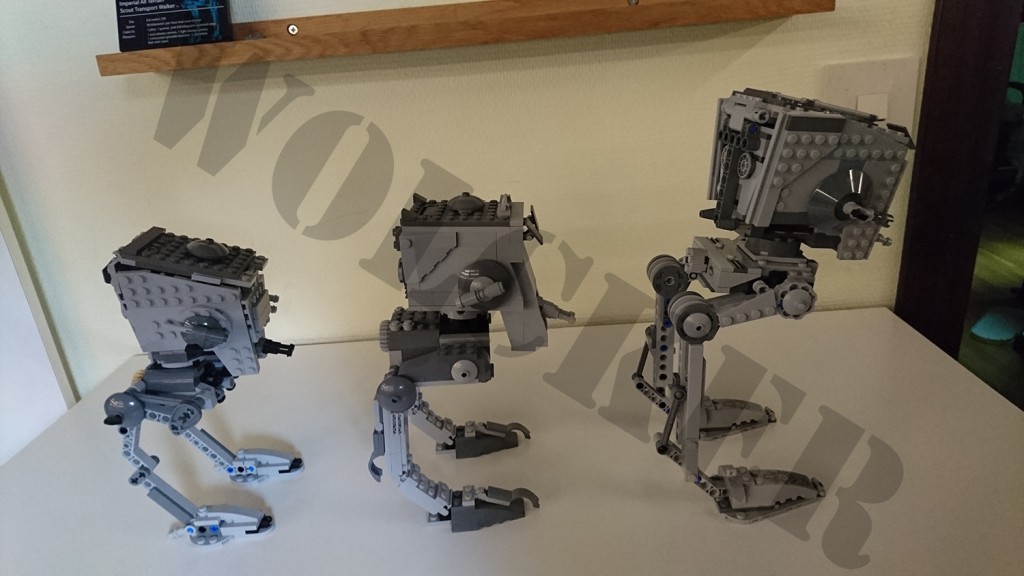 Först så är det en storleksskilland på seten, då är 75153 störst, sedan kommer 7657 men 8038 är inte långt efter. Men kollar vi bitarna så har 75153 449 bitar, 7657 244 bitar och 8038 har 262 bitar. Vi kan också se att benen är lite olika byggda. Där använder 7657 Hinge (den typ av gångjärnslego som finns) för benen medan 8038 använder nästan enbart technic och 75153 använder technic med lite lego utanför för att gömma technicet.
Till huvudet så set ni att det finns skillnader också, där använder både 8038 och 75153 plates horizontelt och 7657 bygger upp det med bricks. Detta gör 75153 och 8038 får mer likt filmerna.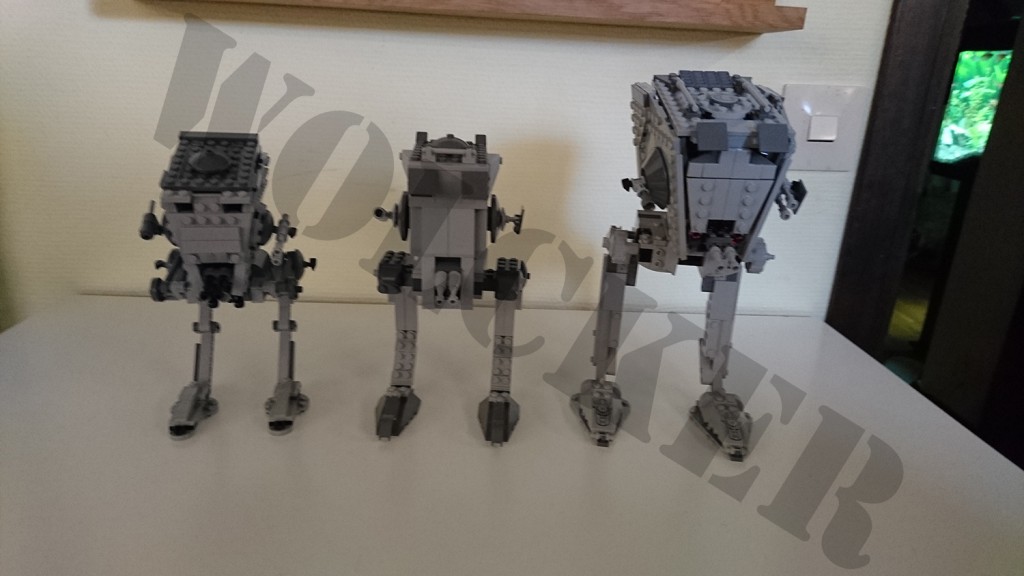 Som ni ser så blir huvudet på på 7657 mer rakare medans båda 8038 och 75153 får en mer framåtlutad vinkel.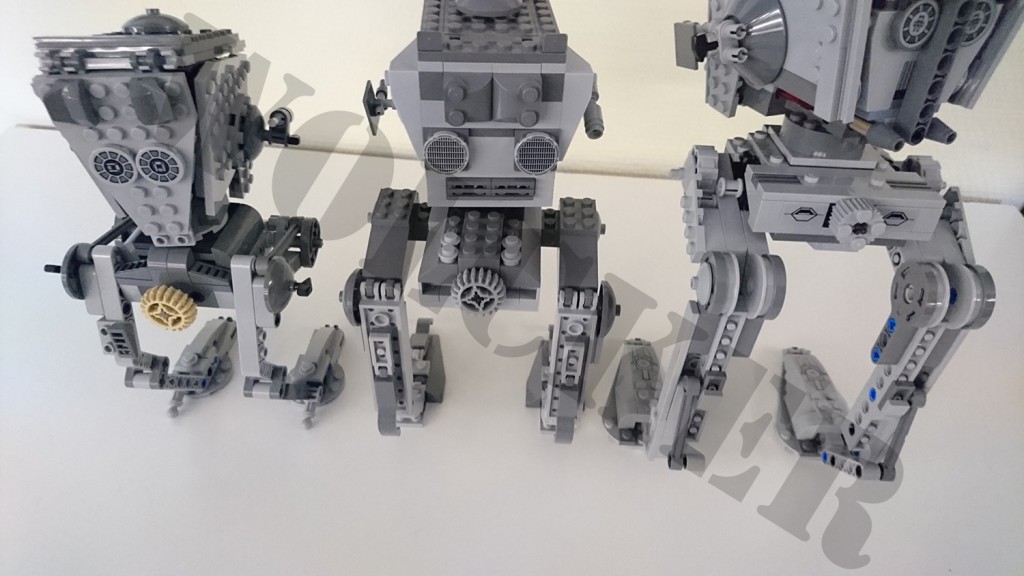 Här ser ni hur benen ser ut bakifrån. Om vi går ifrån vänster till höger så är 8038 ben helt fasta, du kan inte böja dom, men skruvar du på den sandfärgade kugghjulet så rör sig benen. 7657 som är i mitten kan du böja på benen hur mycket du vill. och kugghjulet snurrar huvudet på AT-STn. Till sist har du 75153 som det går att böja benen nästan vid toppen av dom. Samt huvudet går att snurra på med den runda räfflade bricken.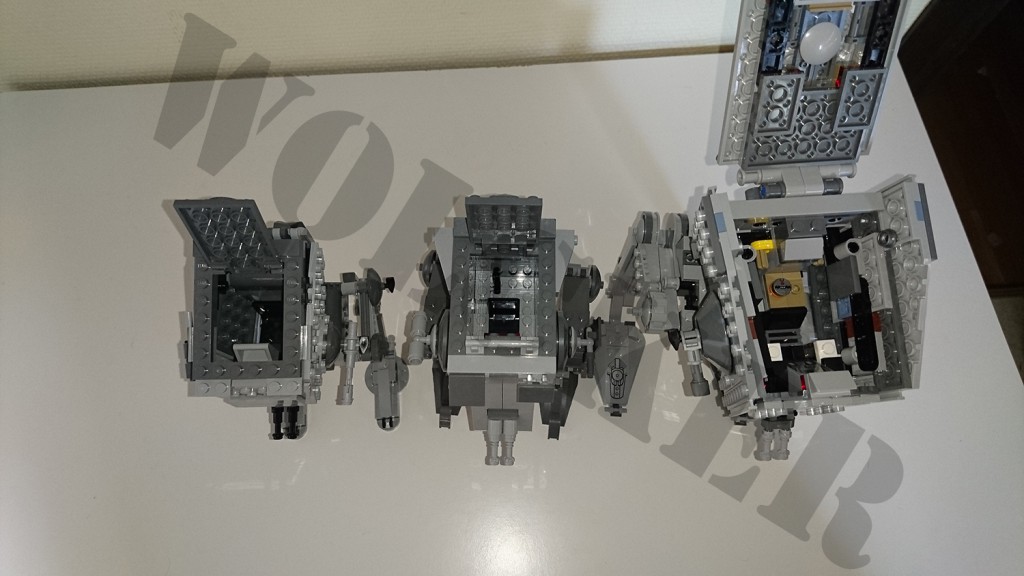 Till sist så har vi en bild på ovansidan. Här kan man klart se att 75153 har en del förbättringar och man förstår varför det nästan är 200 mer bitar på setet än tidigare. man får lätt ner både händer och minifigs och där kommer både 7657 och 8038 efter.
Till slut vill jag ta upp några få saker, 75153 har plats för två Spring Shooter som man kan avfyra på ett roligt sätt. Det har också gått flera år mellan seten och lego har lärt sig av varje version. Slutbetyg blir att lego har verkligen fixat en ny variant på AT-STn. Den slår föregångarna ganska enkelt.
Text och bild: Leonard von Wolcker
Leonards egen blogg; AT-ST new vs old (comparing)