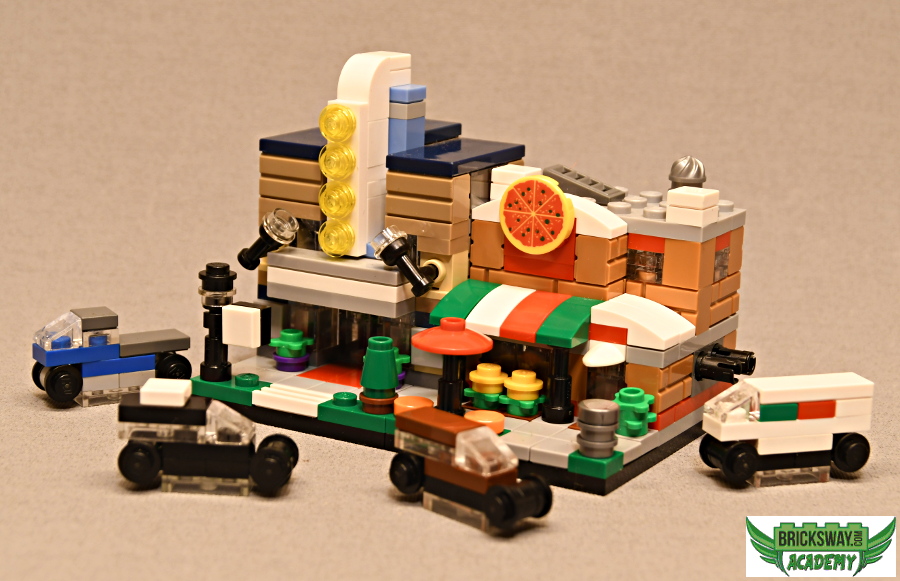 Pittoreska Bricktoberseten Modular Buildings från 2014 består av 4 olika set som endast kunde förtjänas genom att handla för en lägsta summa på Toys "R" Us under kampanjperioden under just oktober. Som stor återförsäljare av Lego fick kedjan en unik promotional att erbjuda sina kunder en gång om året.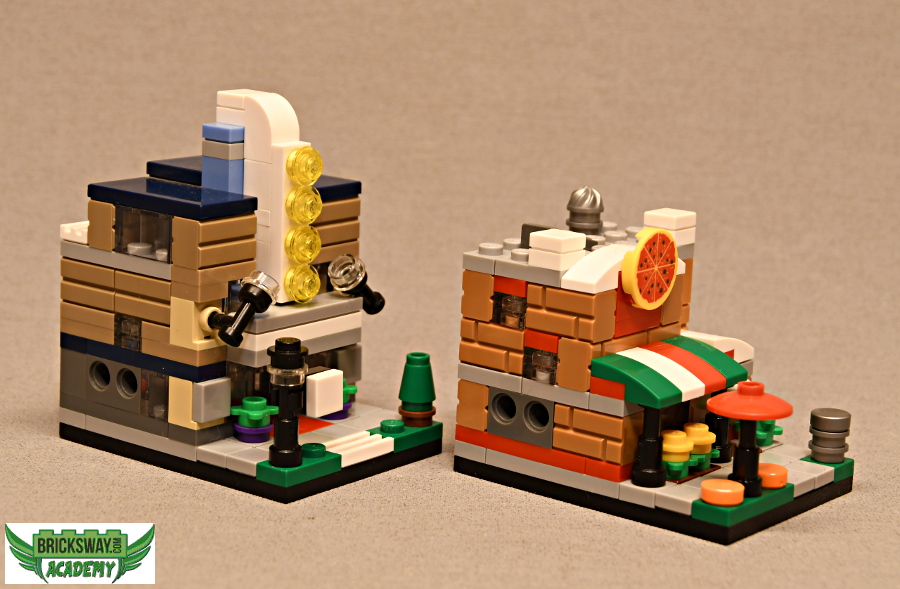 Här har jag samlat två av dom, "Theater" (40180) och "Pizza Place" (40181). Den gemensamma basen på 6×8 studs och den standardiserade grunden gör att husen kan sättas samman i valfri ordning och bilda ett eget kvarter. "Technic, Brick 1 x 2 with Holes" med "Technic Pin" förenar huskropparna.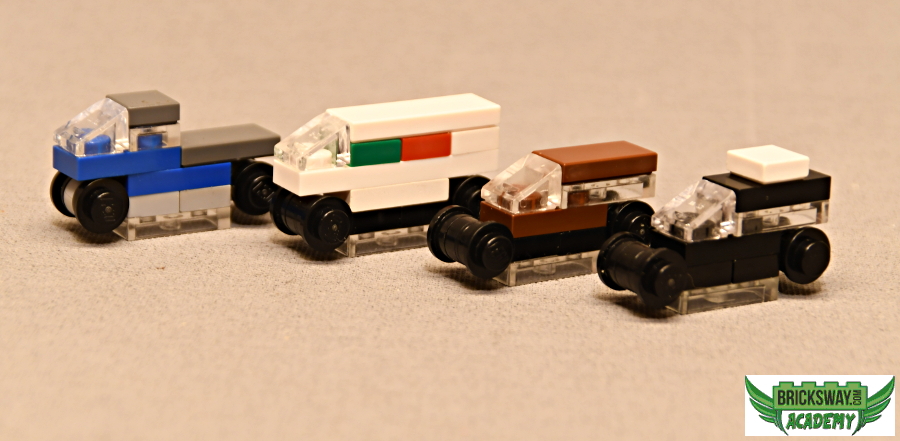 Till varje hus medföljde två fordon i microskala baserade på den gemensamma nämnaren (med undantag av helikoptern) att chassit är baserat på Plate, Modified 1 x 1 with Light Attachment, vilket ger en längd på 4 studs. De två övriga byggnaderna 2014 var "Town Hall" och "Fire Station". Året efter släpptes ytterligare fyra hus innan "Bricktober Modular Buildings" lades ner.
Per-Olof Rhodin (c)2020.