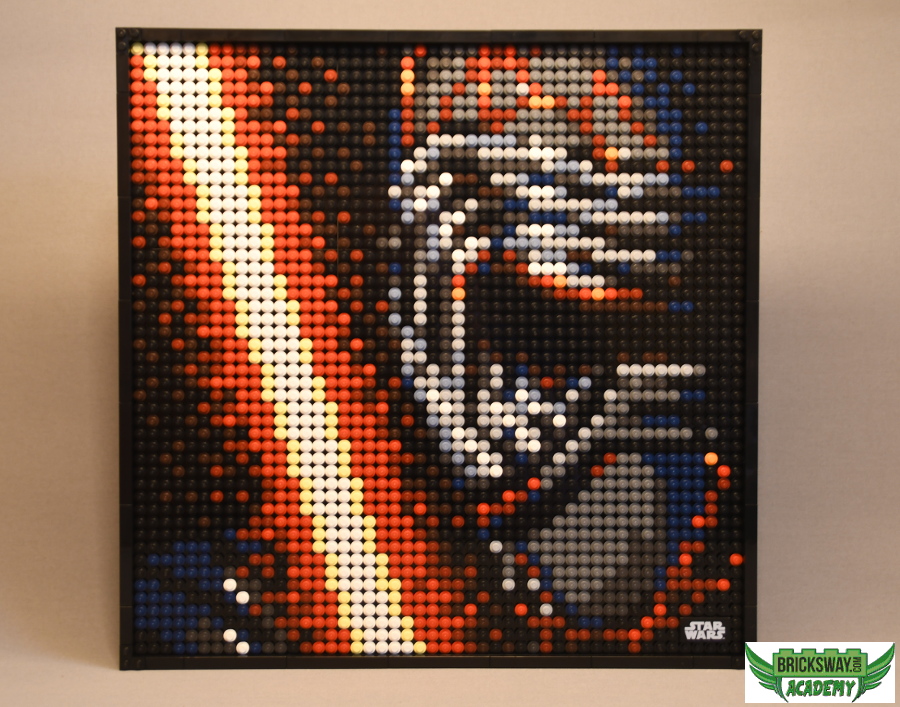 Kylo Ren blev mitt val utav de tre alternativen mellan Darth Maul och Darth Vader i serien "the Sith" från SW. Bilden i mosaiken framträder först på ett visst avstånd då den på nära håll blir "plottrig" och meningslös.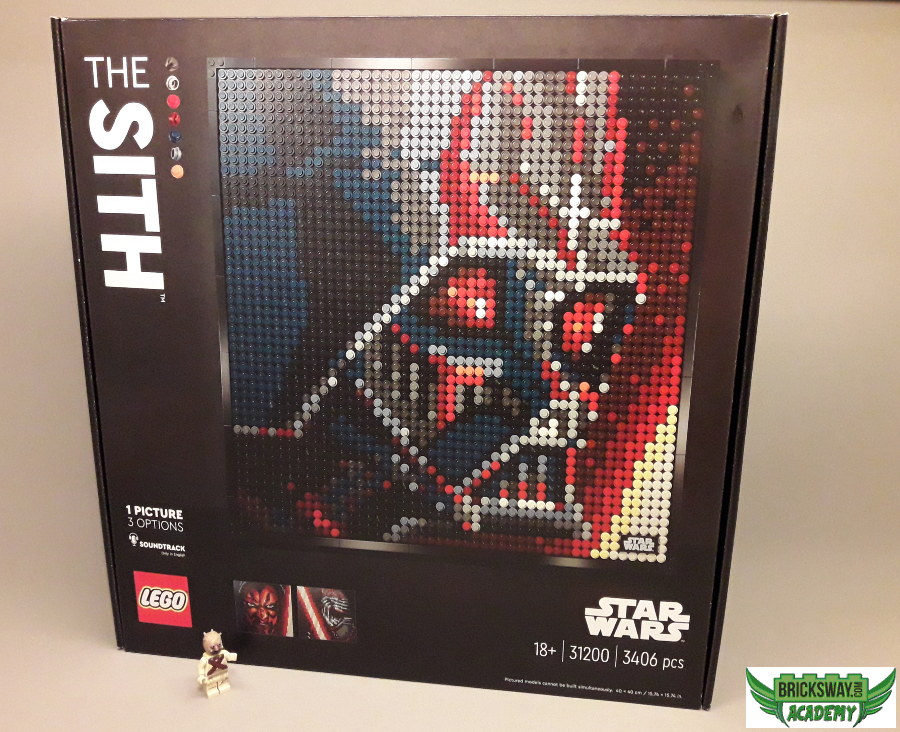 Serien Art lanserades 2020, riktar sig till vuxna och levereras i en svart box. SW boxen har flest bitar, 3406 av de fyra boxarna. Övriga serier är Iron Man, the Beatles och Andy Warhole.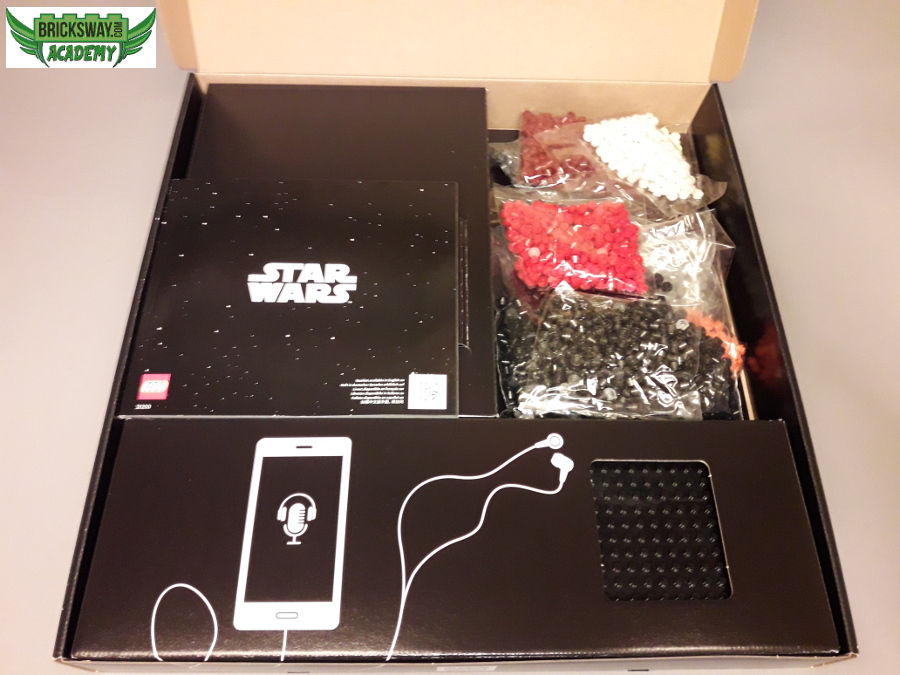 Den exklusiva känslan fortsätter i den snyggt förpackade boxen. Över 100 minuter intervjuer av personer som varit inblandade i SW ges tillgång till via en app. Nytt och passande för ändamålet är en extra bred brick separator.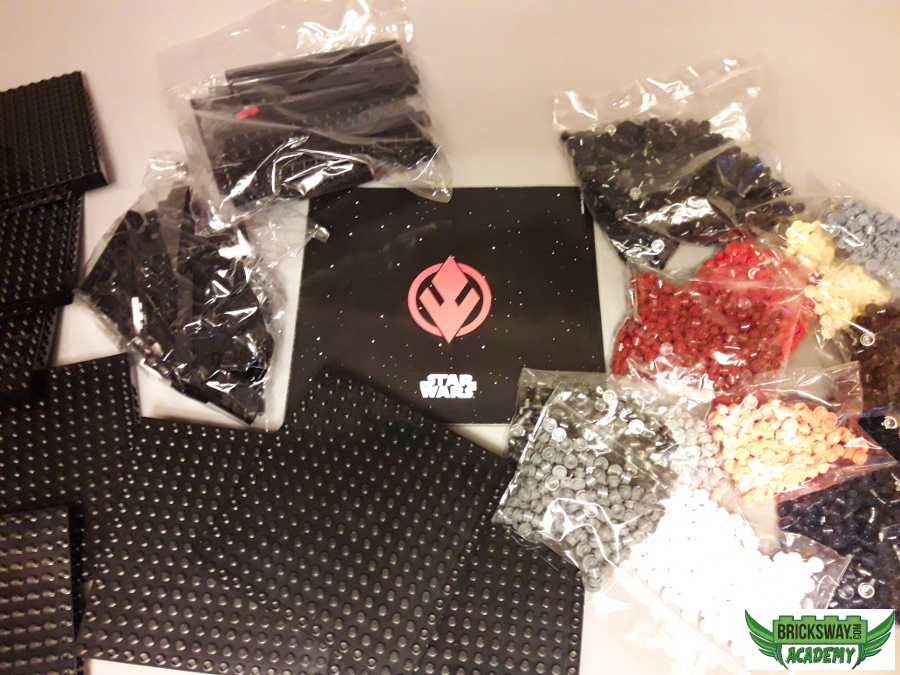 Innehållet består av helt nya svarta plattor med technichål i sidorna. Oräkneliga är sedan småbitarna som bildar mosaiken. Det blir alltid ett antal över i olika färger beroende på vilken tavla man väljer. 9 stycken Technic, Brick 16 x 16 x 1 1/3 with Holes, som det formellt heter, bildar en yta motsvarande en vanlig grå baseplate 48×48 studs. Bygget förankras slutligen med en ram runt och tavlan kan hängas på väggen.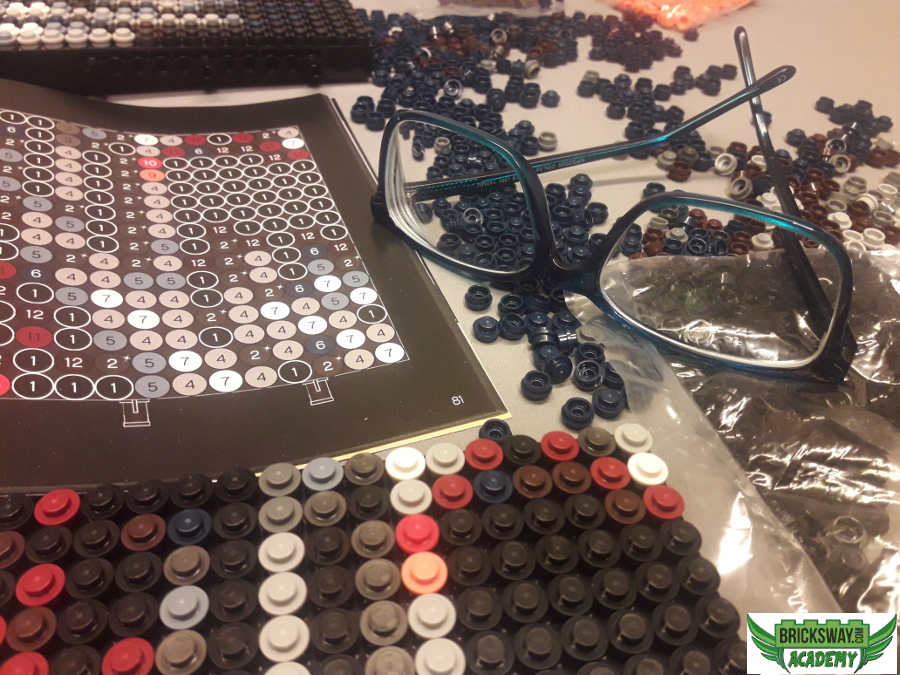 Mosaiken växer sakta fram, platta för platta, där varje enskild bit är omöjlig att tolka utan sitt sammanhang. SW verkar unik bland ART-serien som använder plate round 1×1 till skillnad från övriga som använder tile. Beskrivningen är likadan som för pärlplattor eller korsstygnsbroderi och det gäller att "hålla tungan rätt i mun".
Text och bild: Per-Olof Rhodin (c)2020.