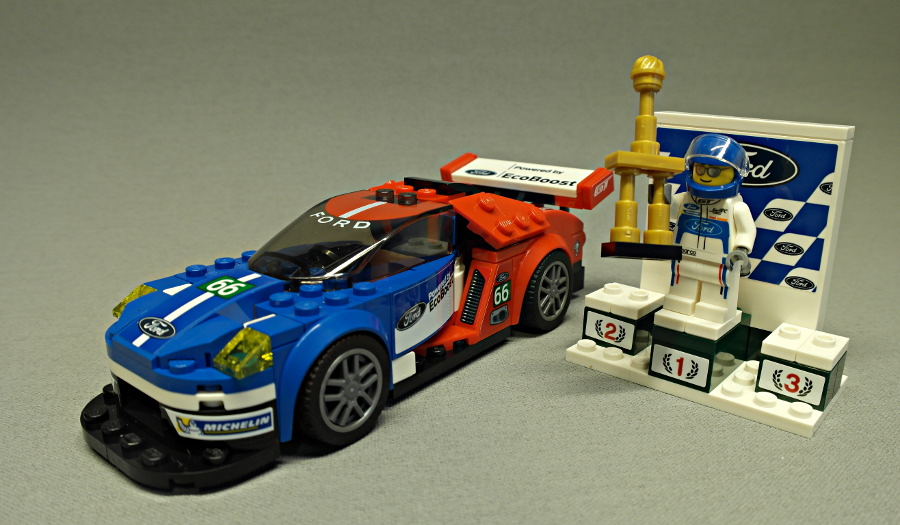 Year Released: 2017
Item Consists Of
359 Parts (together with Ford GT40)
3 Minifigs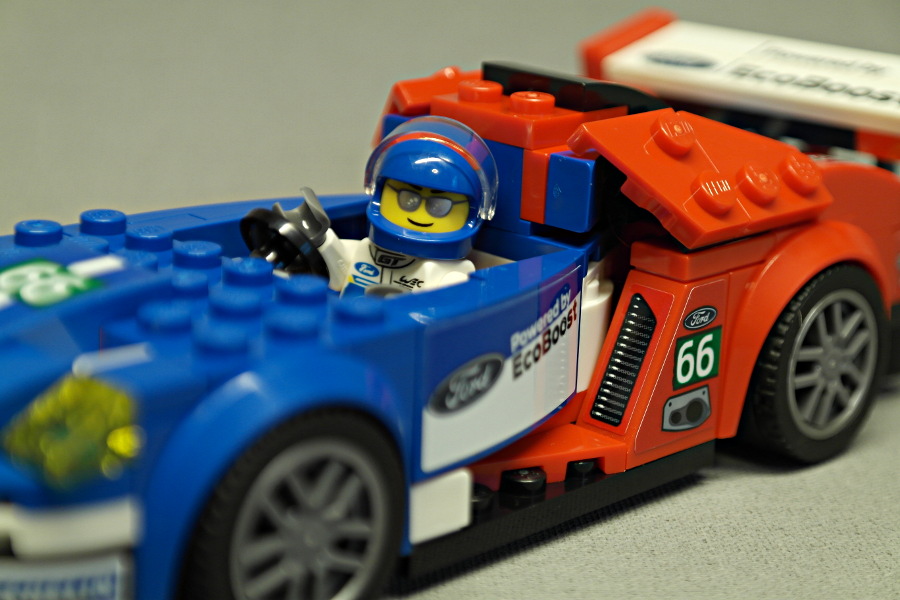 Faktaruta:
Ford GT 2017 är en supersportbil som det amerikanska företaget Ford Motor Company introducerade 2015 på North American International Auto Show. Modellen är andra generationens GT supersportbil efter GT40 och GT modellen från 2000-talets början. Ford GT 2017 vann sin klass i Le Mans 24-timmars 2016 vilket var en revolu-tionerande come back. Klassen förkortas GTE, Grand Touring Endurance , eller LM GTE (på grund av dess användning i Le Mans 24-timmars). Vinsten 2016 markerade årsdagen av segertåget för precis 50 år sedan Ford GT40 vann stort i Le Mans 24-timmars 1966.
Bilens motor är en nydesignad 3,5 liters twin – turbo EcoBoost V6 motor som gör 647 hk. Den har en 7-växlad Powershift växellåda med dubbelkoppling. Bilen är bakhjuls-driven och har mittmotor. Ford har bestämt att bygga 250 bilar om året fram till år 2020 och förbehålls initialt utvalda köpare.
Text och foto: Per-Olof Rhodin
Fakta: Wikipedia