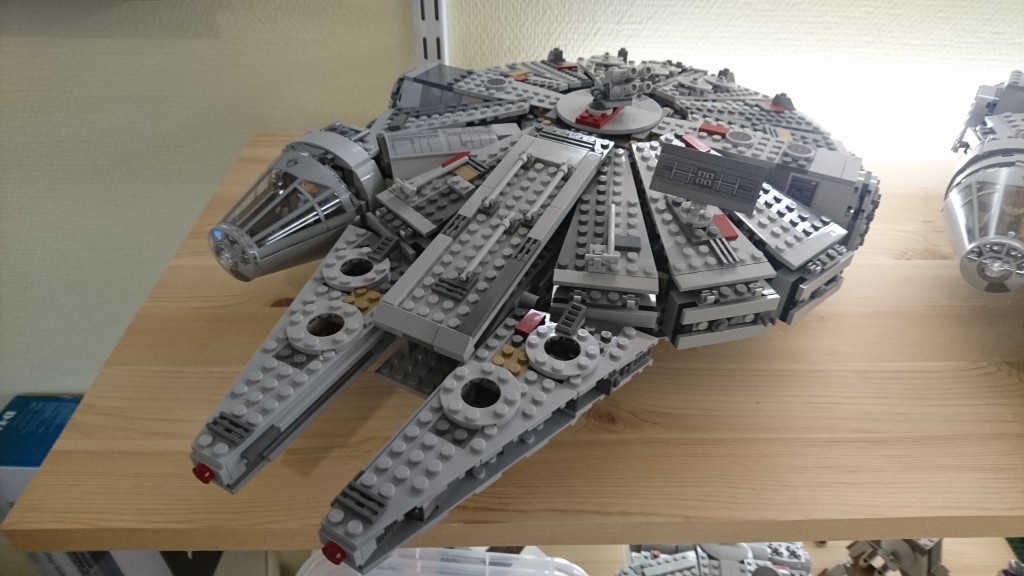 Det finns alltid nya set, de flesta av LEGOs set har givits ut i olika varianter. Denna post kommer att handla om Star Wars ep VII Millennium Falcon 75105 och Star Wars orginalseriens Millennium Falcon senaste version 7965. Denna post kommer ta upp skillnader i bygget, innehållet men inte något om varför eller något om de 30 år mellan filmerna. Vill säga att jag kommer använda de engelska namnen på delarna på Millennium Falcon utifrån ritningar som finns i olika böcker, dessa är ej LEGOs böcker utan olika illustrerade böcker som givits ut under åren. Texten kommer först och sedan kommer bild så ni kan se vad jag syftar till.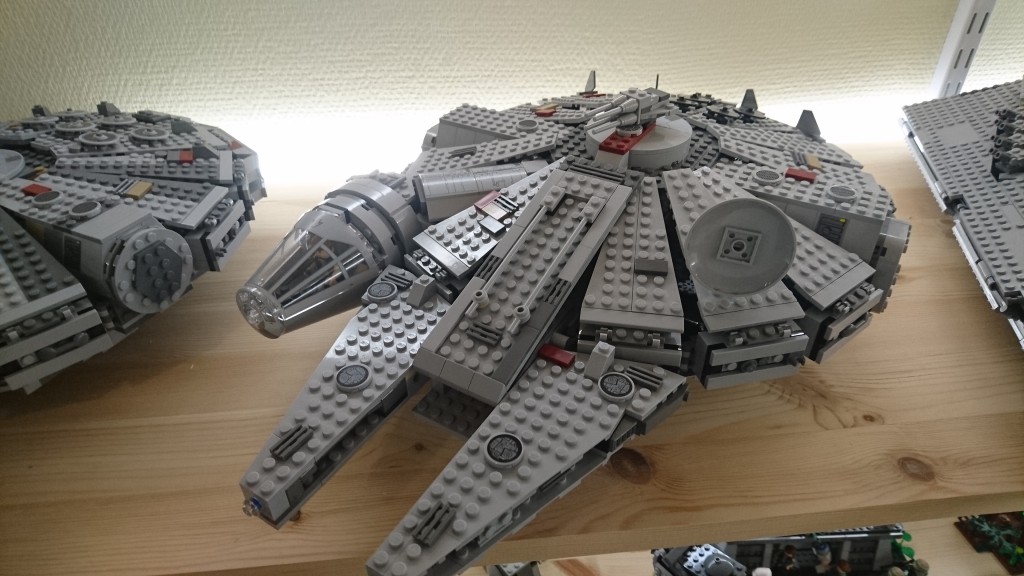 Star Wars orginalseriens Millennium Falcon senaste version 7965.
Fortsättningsvis är alla bilder överst 7965 och alla nederst är 75105
Det första vi ser är skillnaden på front roof panel. På 75105 är den mer detaljrik och det sitter bättre i konstruktionen. Det är stor skillnad på frontluckan på front roof panel, där front deflector sheilds projectorn sitter. Det är en skillnad i konstrukturen, på 7965 lyfter man den enbart uppåt och 75105 åker den framåt.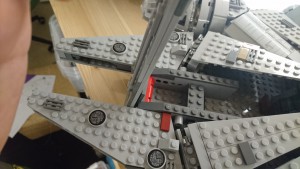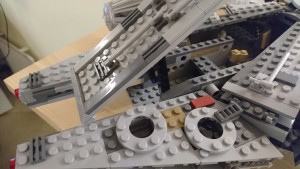 Här ser ni skillnaden på Maintenance access panel. På 75105 ser ni en röd Bar 8L with Round End också kallad för Spring Shooter Dart (item nr 15303). Det finns självklart en på andra sidan också. Medan 7965 har 4 st Light Bluish Gray Technic, Pin 1/2 with 2L Bar Extension även kallad Flick Missile (item nr 61184) på undersidan av skeppet.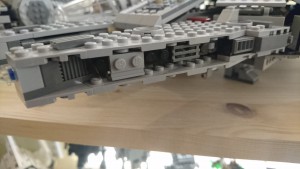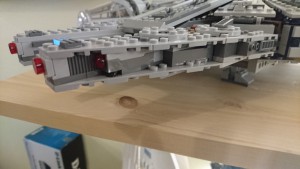 Som ni ser så det hyperdriverna olika ut. På 75105 bygger man upp hål och i 7965 så är det runda tiles med klistermärken på.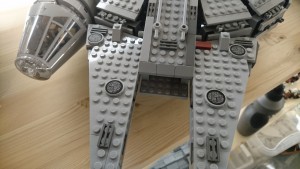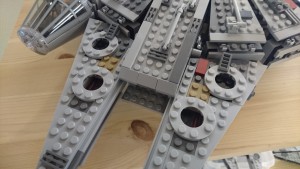 Enginstation tar större utrymme på 7965 men på 75105 ser den mer ut som den skall i jämförelse med filmerna.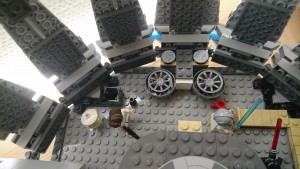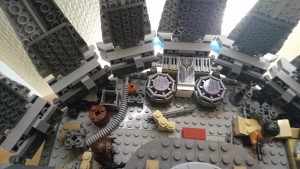 Fuel driver pressure stabilizer ser olika ut mellan modellerna. 7965 använder sig av Tail Shuttle small (item nr 44661) och 75105 använder Slope 45 2×1 (item nr 3040)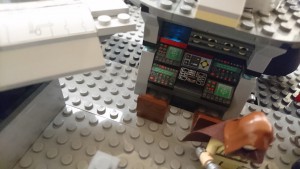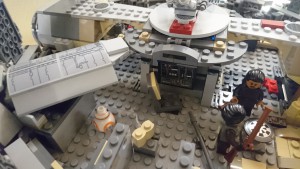 Fuel Driver Pressure Stabizer ser olika ut men enligt filmerna är det ju 30 år i mellan versionerna så det kan ju förklara skillnaden.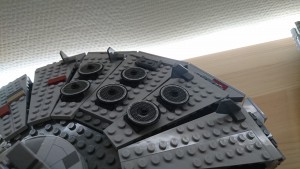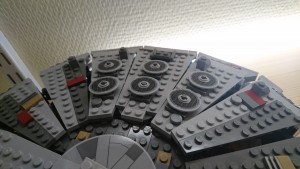 Den sista stora skillnaden är quad-laser cannon. På 75105 kan du öppna den utan att ta isär legot. 7965 kan man ta bort den också men inte alls på samma sätt.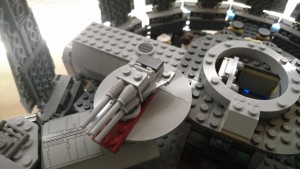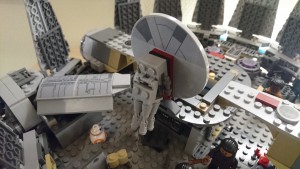 Sist men inte minst, här är en bild på hur skeppen ser ut när man tar upp taket på båda två.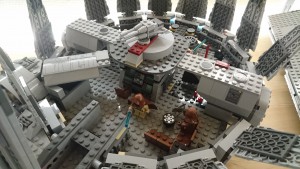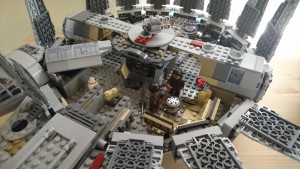 Text och bild: Leonard von Wolcker
Leonards egen blogg; Millenium Falcon in english