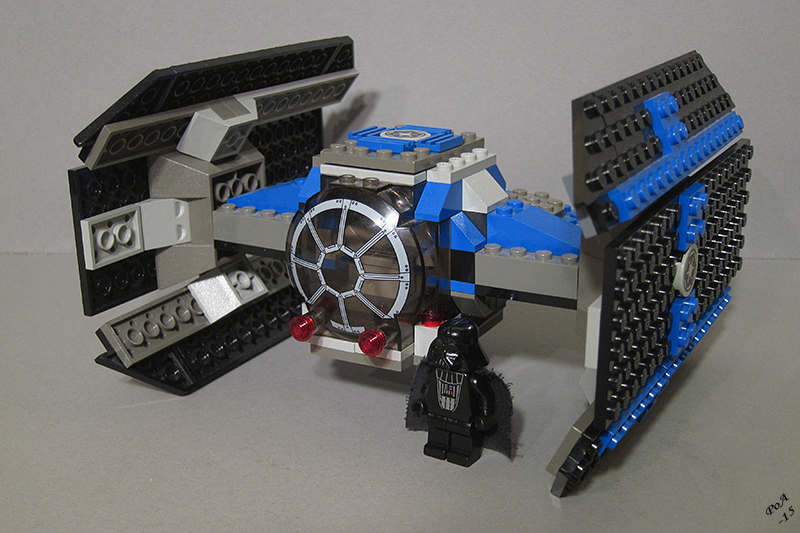 Darth Vader (Light Bluish Gray Head)
Detta är den ursprungliga designen på imperiets fighters. Då man filmade modeller av skeppen mot blue-screen "försvann" allt som var blått. Därför fick man snabbt "måla" över det blå på skeppen. I dag använder man green-screen i stället.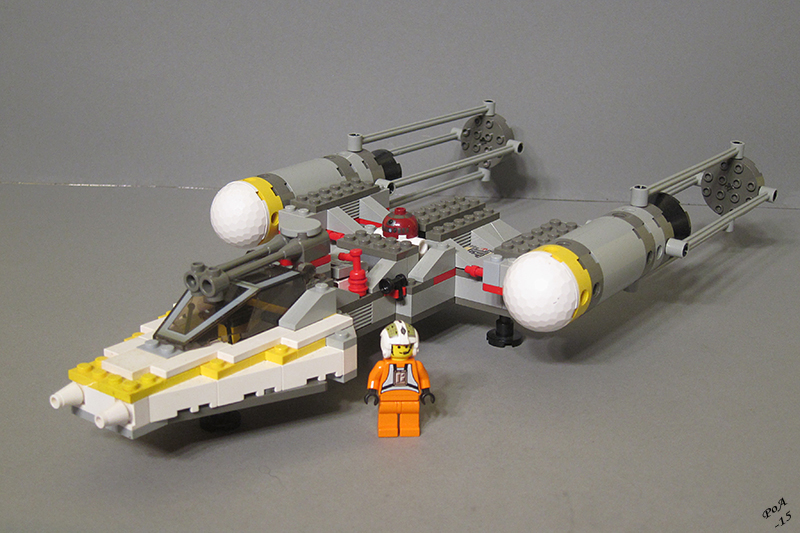 Rebel Pilot Y-wing, Dark Bluish Gray Hips (Dutch Vander)
7262 TIE Fighter and Y-wing (TRU exclusive re-release)
Year Released: 2004
Item Consists Of
401 Parts
3 Minifigs
Klicka på bilderna för att se dem större.