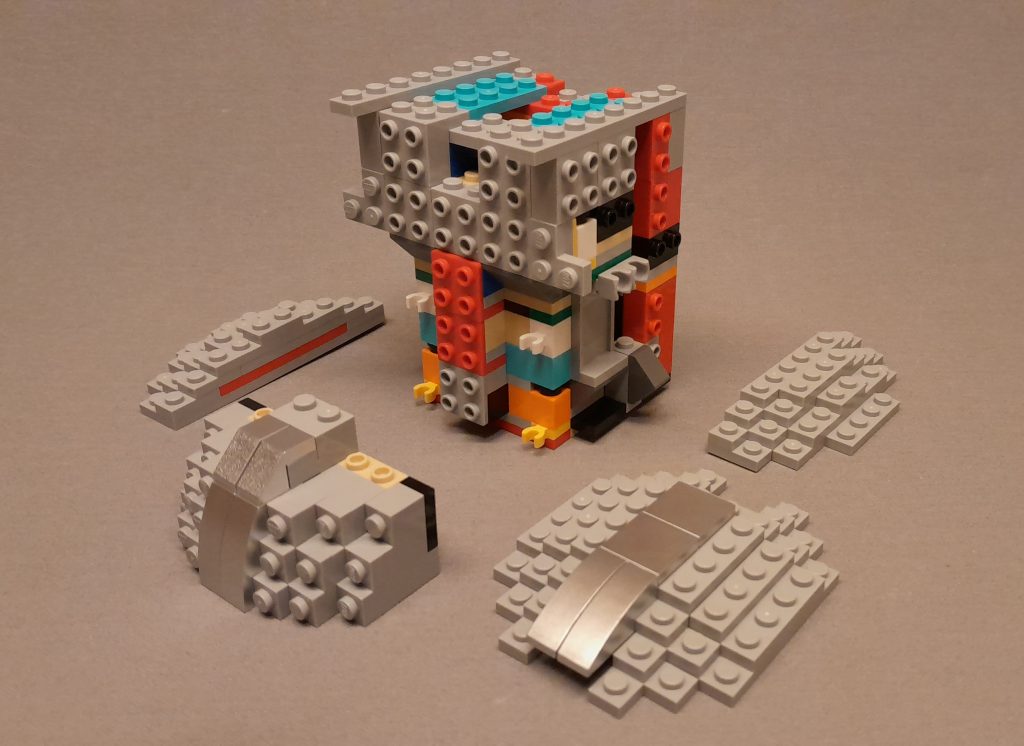 Med Lego Star Wars Helmets fortsätter Lego sin satsning på vuxna byggare i 18+serien. Jag bygger The Mandalorian och ser det som en variant av BrickHeadz UCS, Ultimate Colector Series. Setet, nr 75328 från 2022 med 584 bitar har ett listpris på Lego om 849 kr, nu nedsatt 679 kr. The Mandalorian Helmet byggs ut i fem riktningar med studs åt alla håll, använder likadana bitar som BrickHeadz, men fler. Teknikerna är mer avancerade med clips och kulleder. Innanmätet är, som vi nu vant oss vid, lika färgglatt som ett barns regnbågsbygge. Det är kul med rundade former av grundbitar och påse ett bygger den inre strukturen medan påse två bygger hjälmens överdel.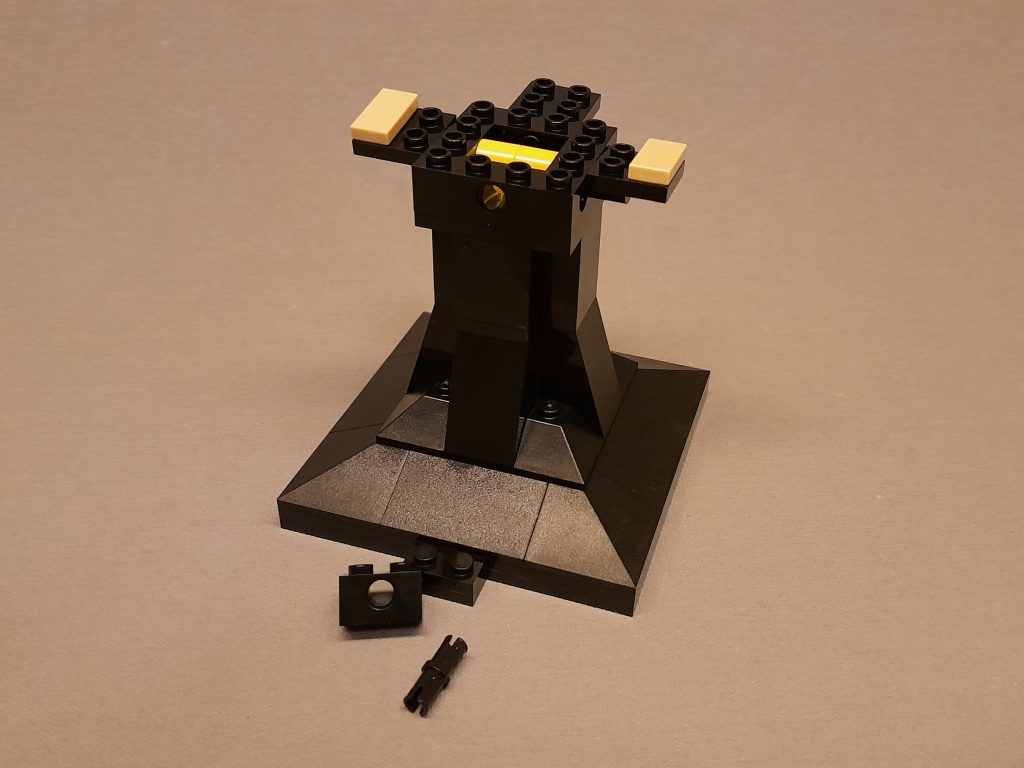 Påse tre bygger stativet och har inre struktur av Technic liftarm som gör att det blir superstarkt.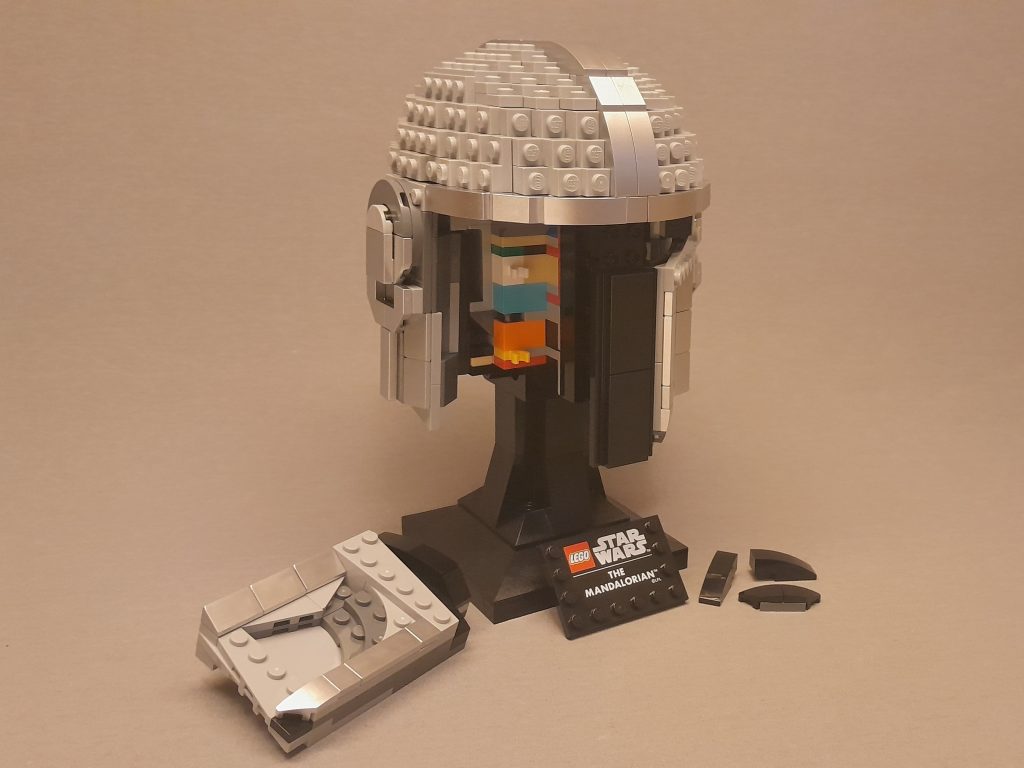 Mycket möda har lagts på att få örondelen (påse fyra) att sticka ut lite från övriga rundningen. Sista delen (påse fem) bygger kinderna och fronten. Alla delar är ytterst detaljerade. I pannan går ett band av kromade delar som bygger 0,5 stud på vardera sida.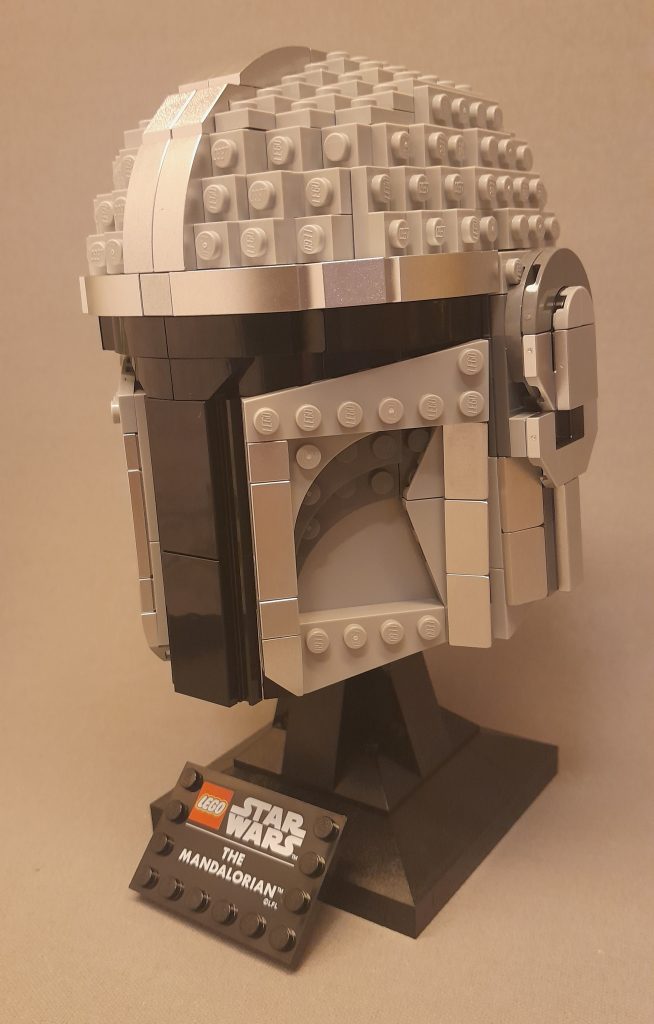 Kromade detaljer gör att bygget känns exklusivt. Att bygga en heltäckande hjälm är väldigt tacksamt. Jag har lite svårare för öppna hjälmar både i Star Wars (Luke Skywalker) och DC (Batman kåpa). Din Djarin, som the Mandalorian heter, håller hårt på reglerna att aldrig för någon visa sig utan hjälmen på. Han spelas av Pedro Pascal.
(C) Per-Olof Rhodin 2022