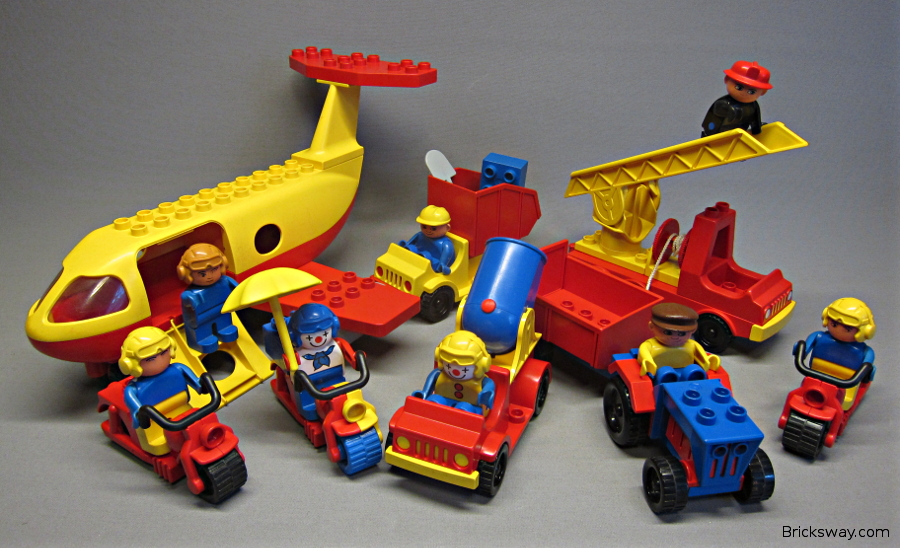 1983 genomgick Duplo sin största förändring genom lansering av anatomiska rörliga figurer. Ja, så värst anatomiska var dom inte men ändå en stor förändring mot innan. Lägg märke till de tydliga könsrollerna mellan seten. Hög lekfaktor för rollspel inbjuder seten till i alla fall. Tryck på bröstet kom 1986. Här syns 2641 Jumbo Plane, 2634 Truck, 2637 Fire Engine, 2612 Scooter, 2650-2 Cannon Ball Clowns, 2629 Tractor and Farm Machinery och igen 2612 Scooter.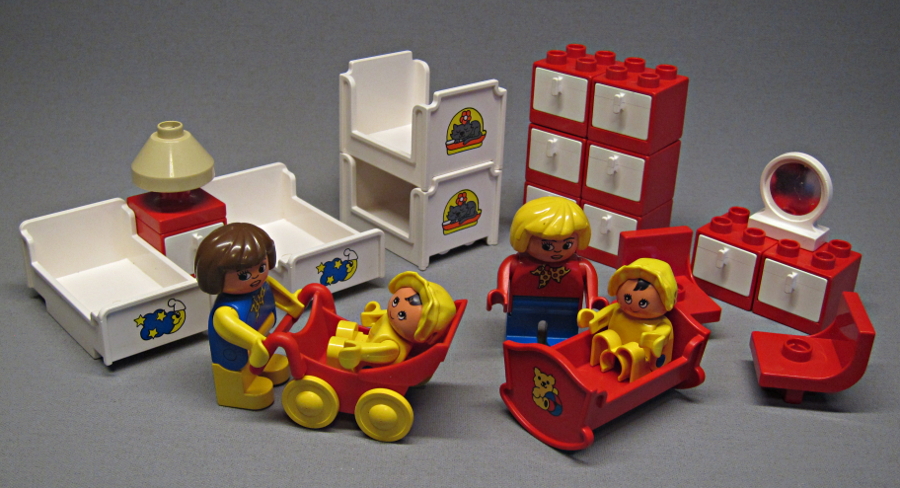 Bedrom 2752 från 1986 samt Mother and Baby with pram från 1988.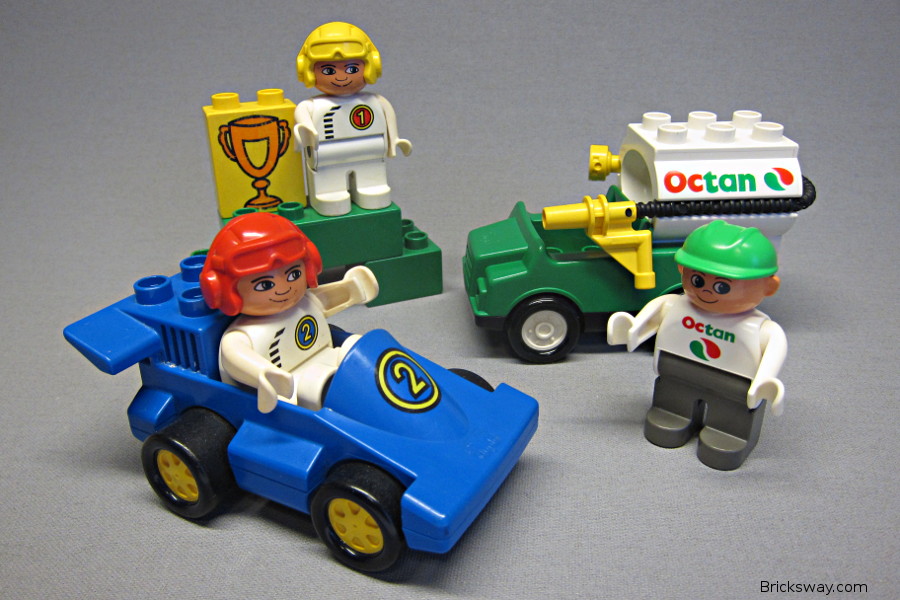 Full fart med dessa gubbar är det i set Racer 2609 från 1990 och delar från Racing Team 2671 från 1991 och Big Gas Truck 3091 från 2001.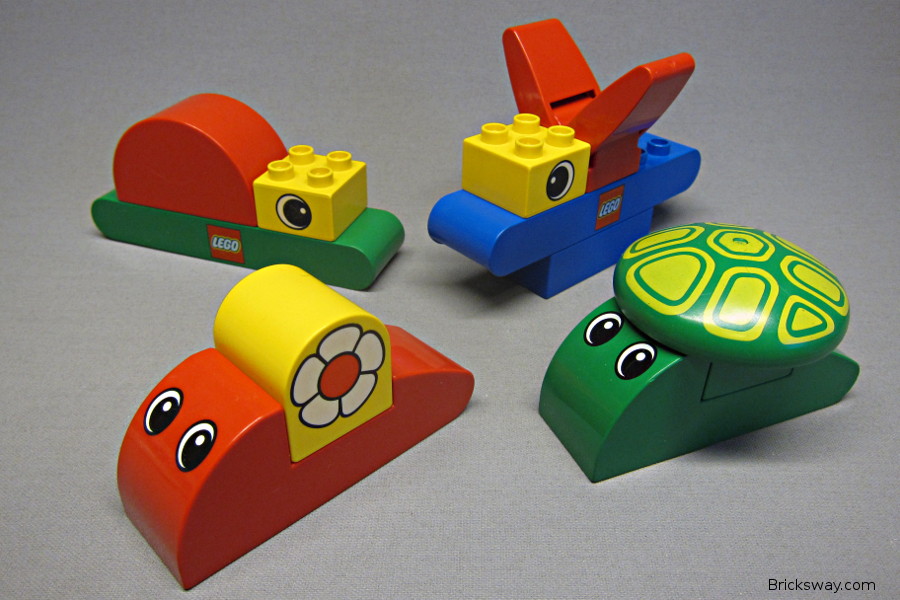 För de mindre barnen kom dessa roliga Cute Animals 2297 år 2000.
Text och foto: Per-Olof Rhodin.