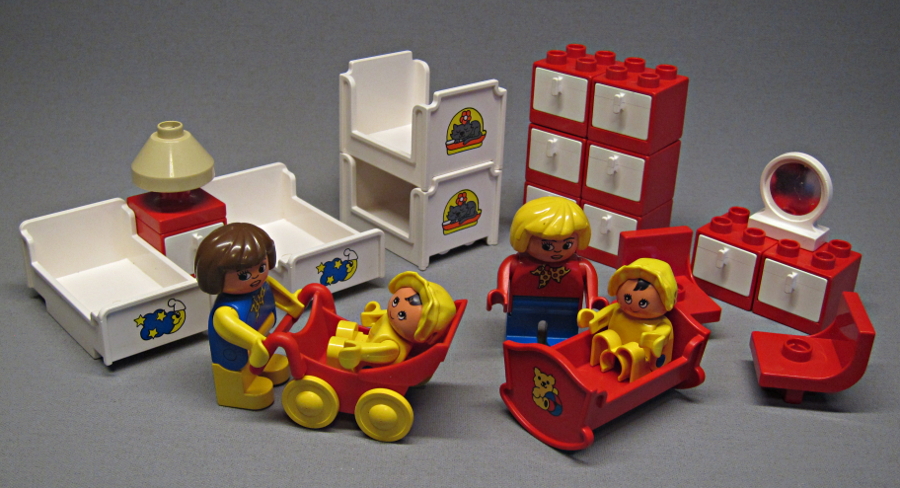 Bedrom 2752 från 1986 samt Mother and Baby with pram från 1988.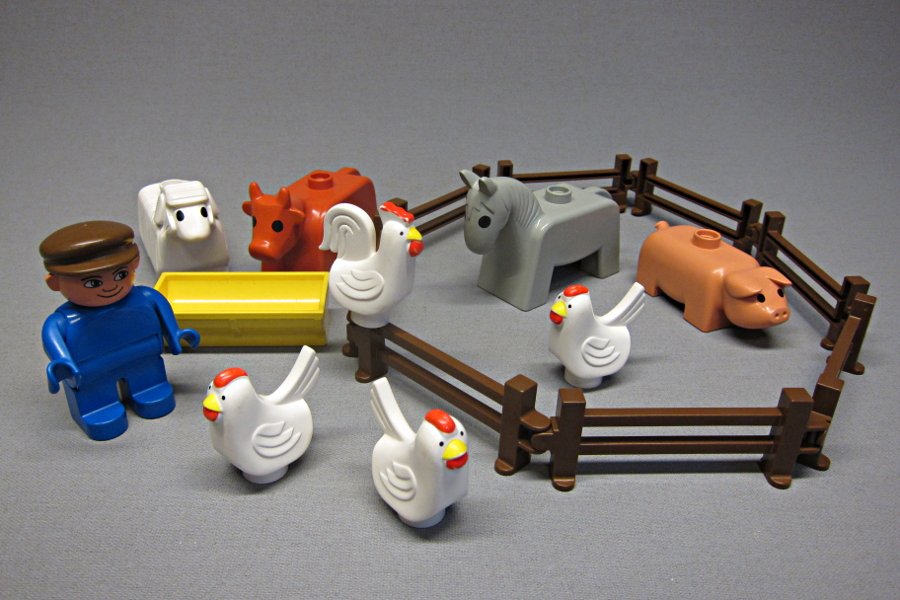 Farm Animals 2647 från 1985.
1983 genomgick Duplo sin största förändring genom lansering av anatomiska rörliga figurer. Ja, så värst anatomiska var dom inte i början men ändå en stor förändring mot innan. Lägg märke till de tydliga könsrollerna mellan seten. Hög lekfaktor för rollspel inbjuder seten till i alla fall. Tryck på bröstet kom 1986.