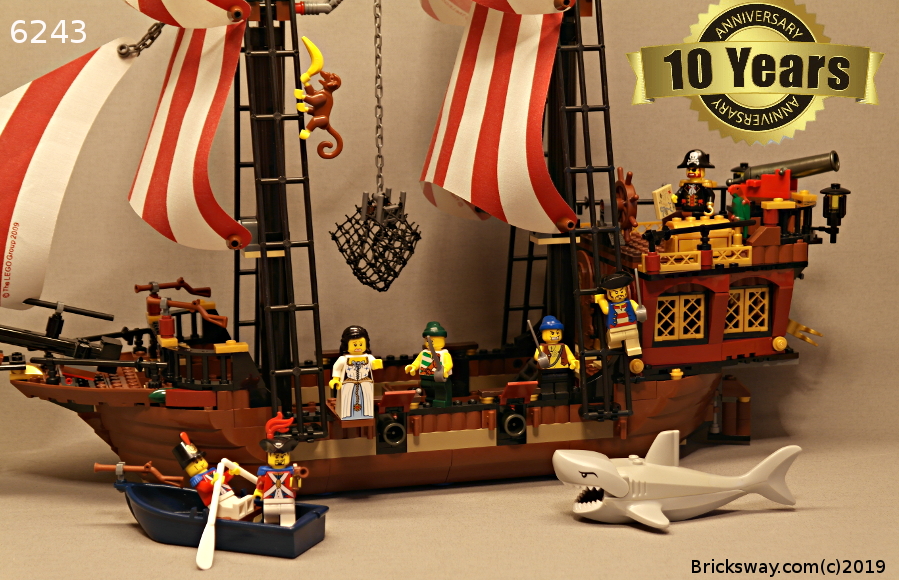 År 2009-2019
Captain Brickbeard firar tio framgångsrika år med sina piratkompisar och sitt skepp Brickbeard's Bounty. Så när som på ett BR-exklusivt inhopp 2015 med The Brick Bounty har Lego varit återhållsamma med Lego Pirates. Kanske strategist gjort med anledning av licenstemat Pirates of the Caribbean. I serien Pirates har 88 set släppts mellan åren 1989-2015 (med reservation för att bricklink listar diverse dubbelpack och annat kringmaterial som ett eget set). Brickbeard's Bounty har setnummer 6243 och innehåller 554 bitar. De åtta minifigurerna är utöver Captain Brickbeard och hans tre pirater även den tillfångatagna Amiralens dotter och två soldater. Galjonsfiguren räknas som den åttonde minifiguren. Hajen är speciell och är stor nog att sluka en minifigur. Den förekommer endast i ett ytterligare set.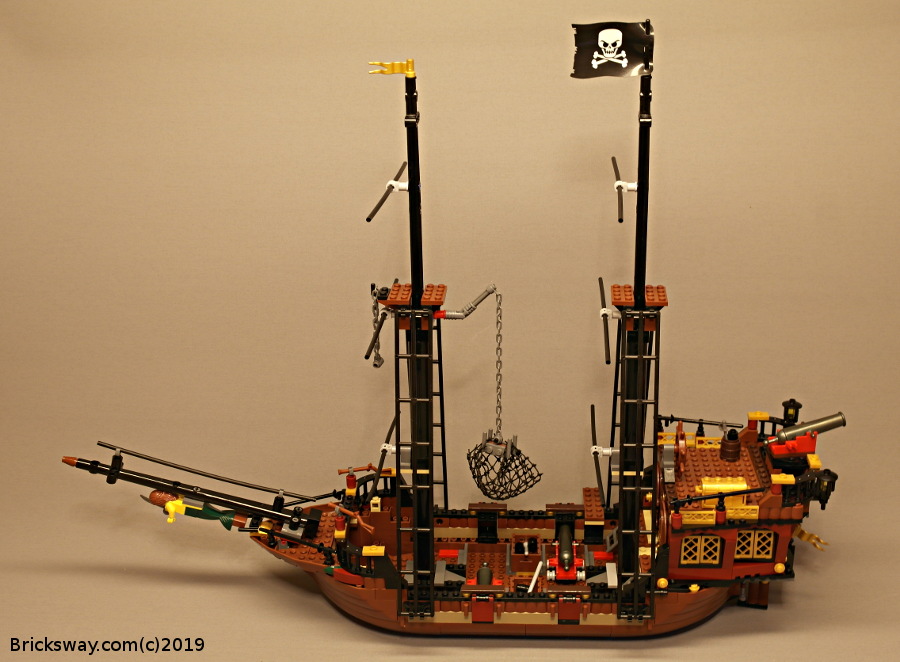 Fartyget utan segel eller besättning. Denna version av piraternas stora skepp har den snyggaste galjonsfiguren, en sjöjungfru med huggvärja. En galjonsfigur, även galjonsbild är en allegorisk bild snidad i trä. Bilden, som är monterad i fartygets för, föreställer vanligen en figur relaterad till fartygets namn eller en kvinnogestalt. Det som blir uppenbart är att det helt saknas ankare till detta fartyg.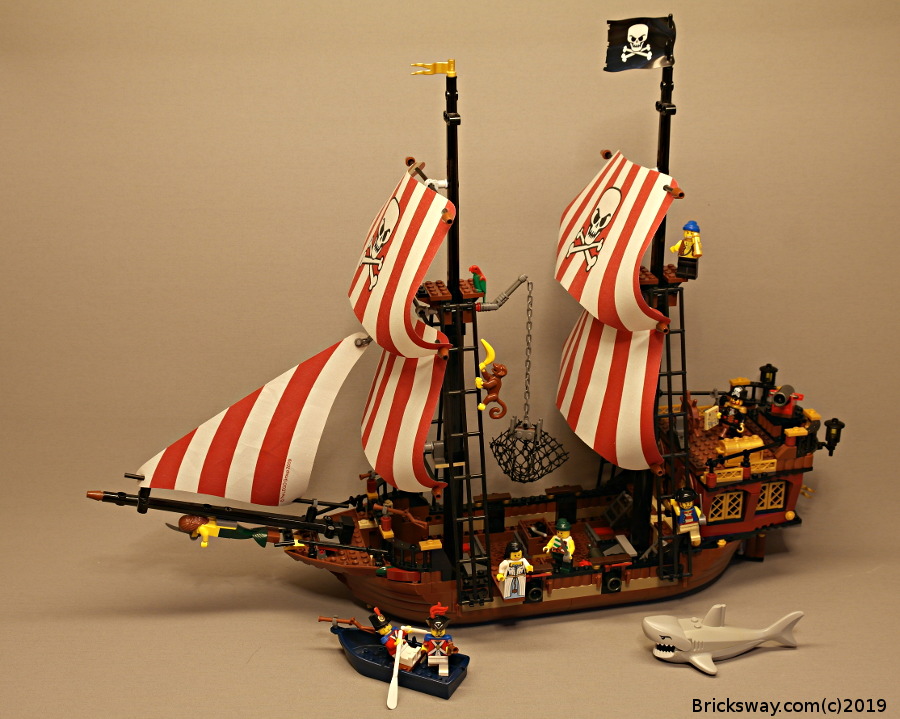 Fartyget riggat med fulla segel.
Råseglet är möjligen den äldsta segeltypen. Råsegel användes till exempel i Egypten för mer än 5 000 år sedan. Råseglen på Vikingatidens skepp och båtar är de första segel i Skandinavien man känner till. I hård medvind och på stora fartyg är råseglet bättre, och råsegelriggade fartyg var helt dominerande i oceanfart. Råseglet är fyrkantigt och dess övre lik är fäst vid en rå, vars mittpunkt är fäst på mastens framsida.
Fartyget är bestyckat med tre kanoner.

Fakta:wikipedia.

Text/Foto: Per-Olof Rhodin(c)2019.