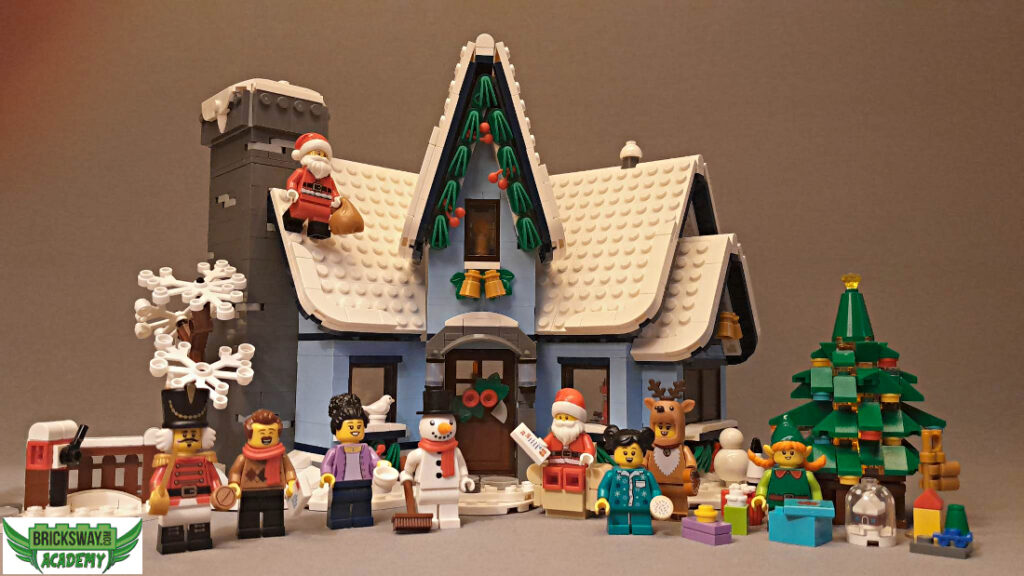 Inför varje jul sedan 2009 släpper Lego ett speciellt set med jultema inom serien "Creator Expert, Winter Village Collection" Linjen blev snabbt populär och entusiaster över hela världen bygger på sina vinterlandskap året runt. Annars är en inofficiell start från september, när sommaren formellt är över. Bilden ovan är från Bricksways julhälsning 2022 och är "extrautrustad" med bl.a. fyra nya figurer från Collectible Minifigures serie 23 med passande julanknytning.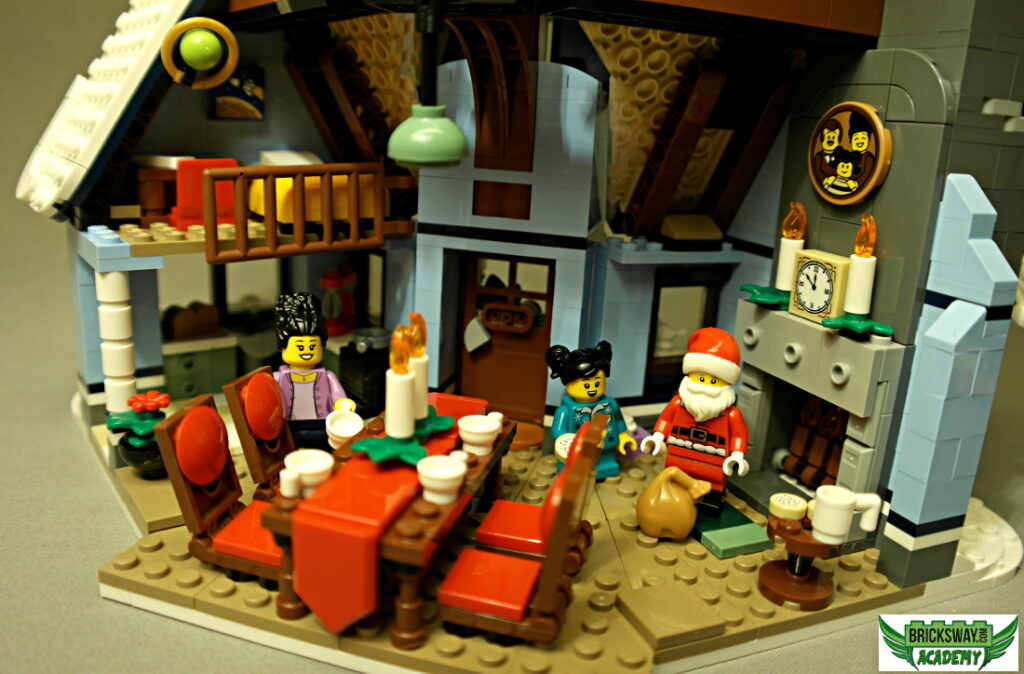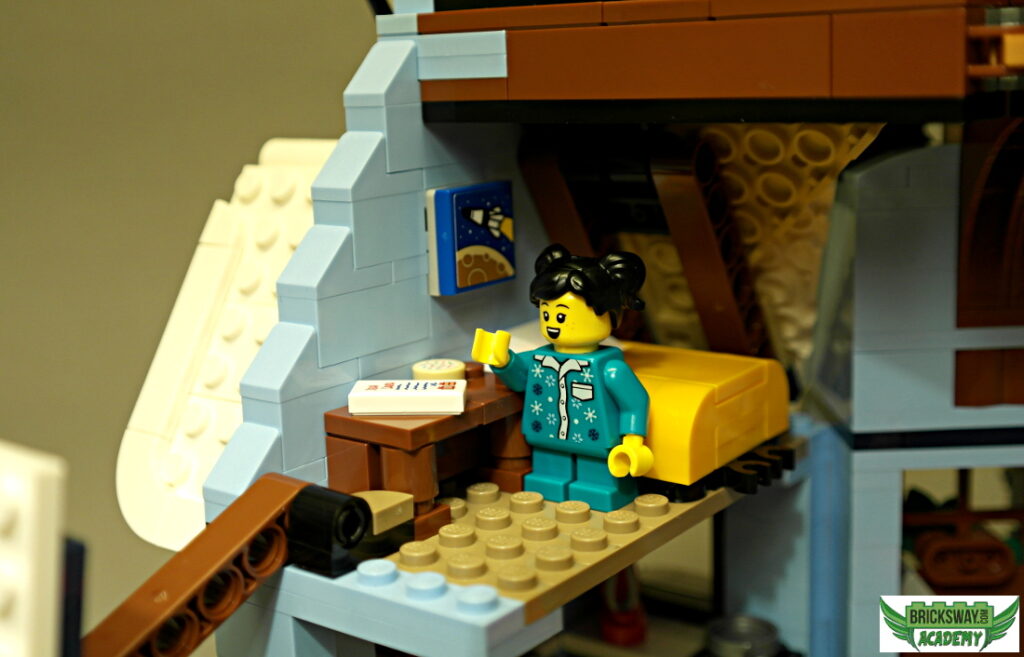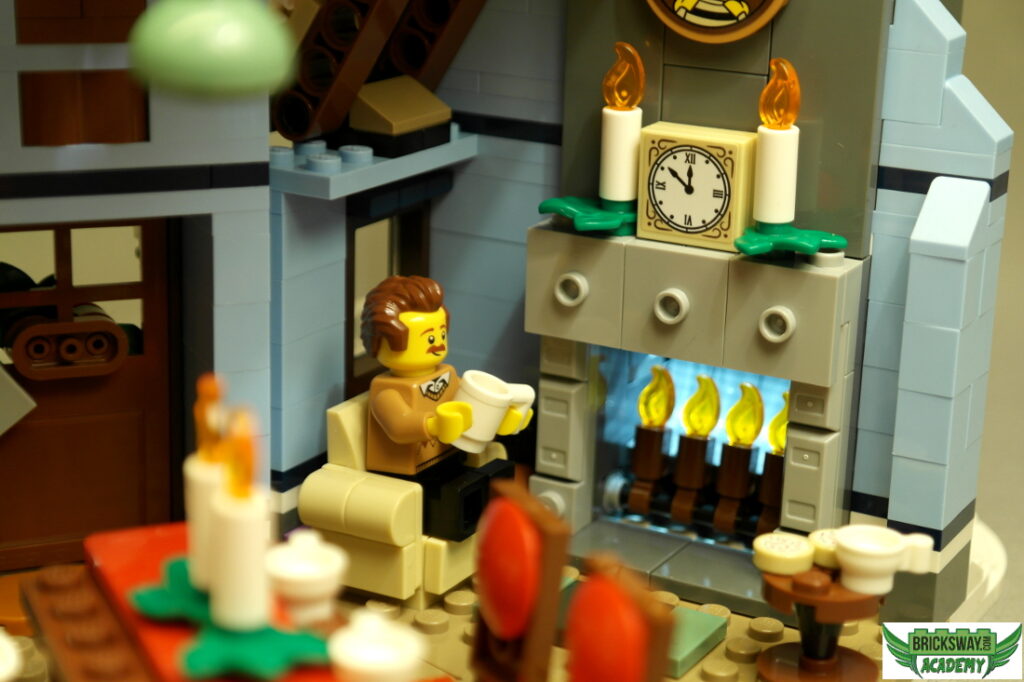 Genom spisen flyger tomten med väldig fart genom "elden" och rakt in i vardagsrummet. (För att belysa eldstaden lyser jag med mobillampan från skorsten uppifrån.)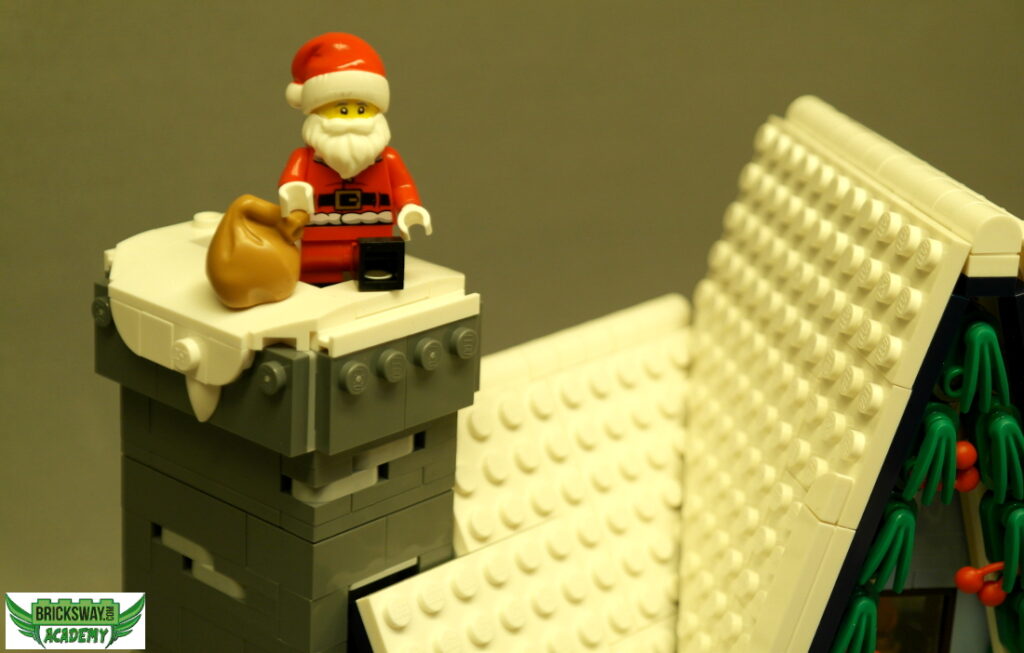 I linjen Creator Expert, Winter Village Collection är det under 14 års utgivning utöver denna Tomtens besök bara en enda gång som det släppts en privatbostad. Förra gången var för mer än 10 år sedan med Winter Village Cottage. Vanligast är en offentlig inrättning/affär. I linjen blandas realism med julsaga, som i seten Santa's Workshop från 2014, Gingerbread House 2019 och Elf Club House 2020. Själv har jag en förkärlek för ett pittoreskt samhälle från förr i tiden vid övergången mellan hästskjuts, Winter Village Bakery 2010 och tidiga fordon såsom gula bussen i Winter Village Station från 2017.
Mest udda, och kanske därför också högt eftertraktade setet är Winter Holiday Train från 2016 som är just ett tågset. En stor besvikelse bland fansen var när Lego 2015 släppte en re-release, dvs en repris av set Winter Toy Shop från 2009. Till detta fanns en naturlig förklaring och andra linjer fick också hålla tillgodo med set i repris. Tror Lego hade växtvärk vid den här tiden och planerade för fabriker globalt. Bland annat har en fabrik i Mexico specialiserat sig på minifigurer och tomten i "Santa's Visit" var samma år med i med i 2021 Employee Exclusive: The Temple of Celebrations, för ninjagos 10-årsjubileum. Ett specialset som gavs som julklapp till anställda inom Lego-koncernen och har alltså aldrig sålts över disk.
text och bild: (c)Per-Olof Rhodin 2022.
Kolla också Fredriks lista över De 10 bästa Lego-seten med jul-tema.